Modular Home Design Essentials: Kitchen
February 23, 2019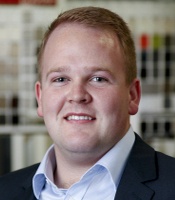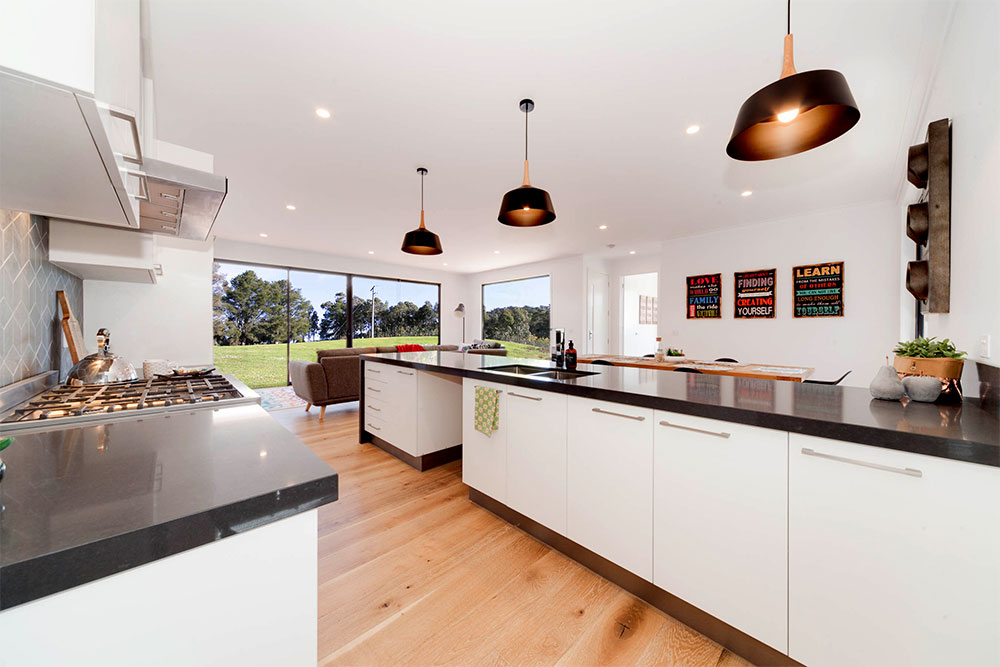 When building a new home, a well-designed kitchen is a priority. Creating a stylish and functional space will make your life easier and your time spent in the kitchen more enjoyable.
So, to help you design a kitchen that you and your family will love, read on to learn our design essentials for the heart of the home.
Location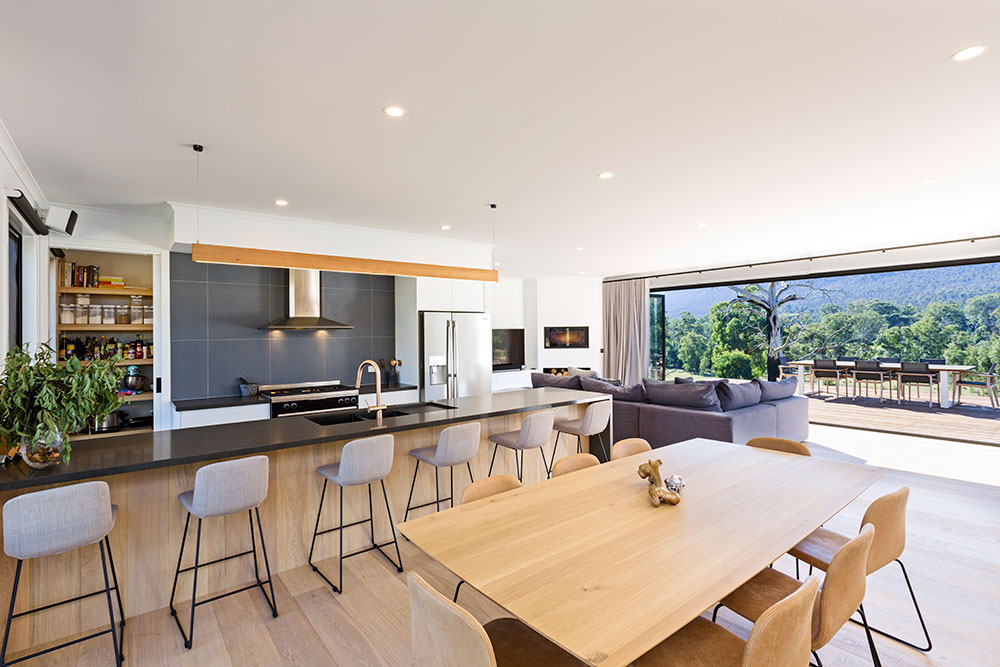 Where your kitchen is positioned is important, as it can affect both the flow of your house and your lifestyle. These days, most designs include the kitchen within the open-plan living area, as it creates a sense of space and allows you to stay connected with the family while you prep and cook the daily meals.
If you like to entertain, look for a kitchen that is positioned with easy access to both the dining area and outdoor deck or alfresco. That way, you'll be close to the action and can easily top up food and drinks as needed.
Layout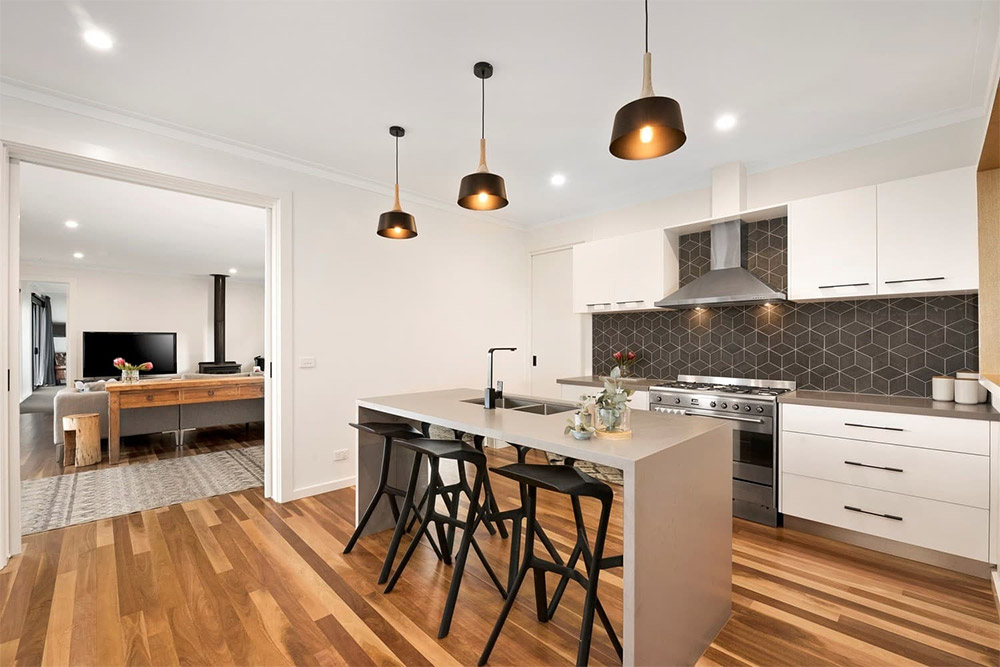 Choosing the best layout for your kitchen is perhaps the most important element. There are four popular options and the right choice will depend on the space available, the size of your family, and your lifestyle.
The galley layout is an efficient design for small to medium homes, with everything within easy reach. The U-shaped design is similar but includes extra bench space. The single-wall is a great space saver for smaller homes and the L-shaped is perfect for modern, open-plan living.
Storage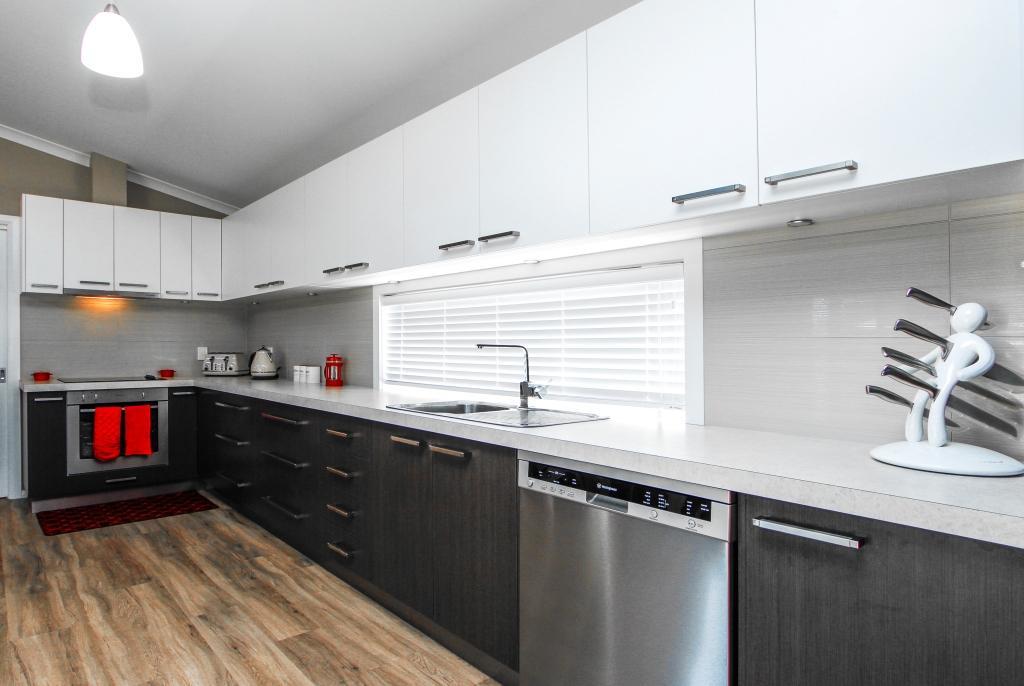 Ample storage allows you to keep your cupboards clear and clutter-free, so make sure your new kitchen has plenty of it. A mixture of cupboards and drawers is ideal as it allows you to store items of all shapes and sizes neatly and within easy access.
The addition of a walk-in pantry can make a huge difference to large families. You can stock up during your weekly shop and organising your supplies so finding what you need is a breeze.
Bench Space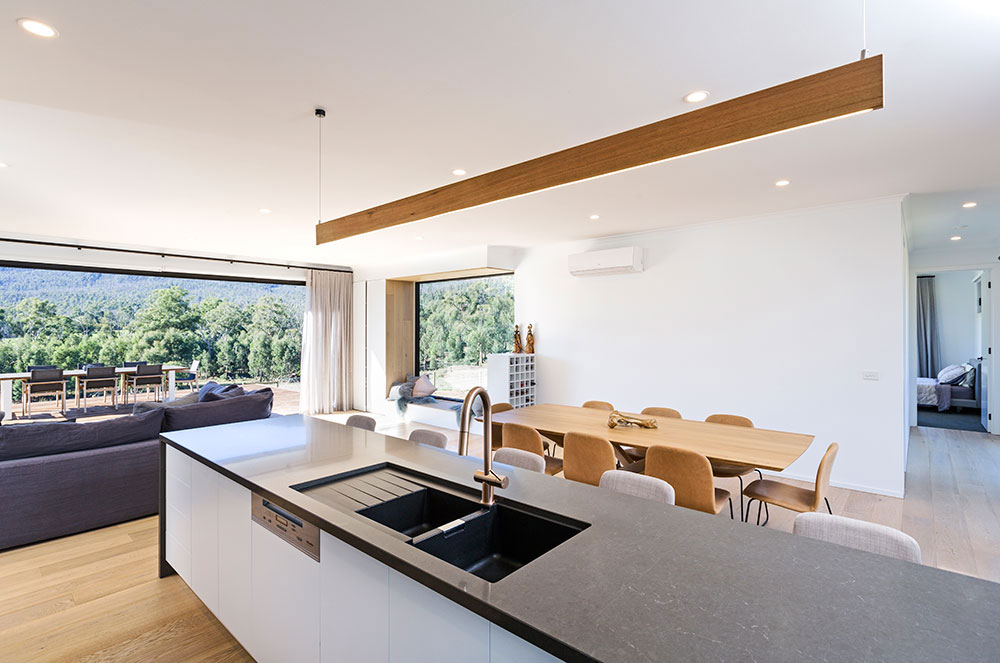 There's nothing more frustrating when doing your daily food prep than running out of room on the bench, so make sure your design has plenty of surface space. An island bench can be a great help here, plus, you can chop the vegies while you chat to the family or watch the TV.
An island bench also creates the ideal spot to socialise over a cuppa, eat breakfast or read the paper. This transforms the vibe in your kitchen from purely functional, to a more relaxed and comfortable space.
Appliances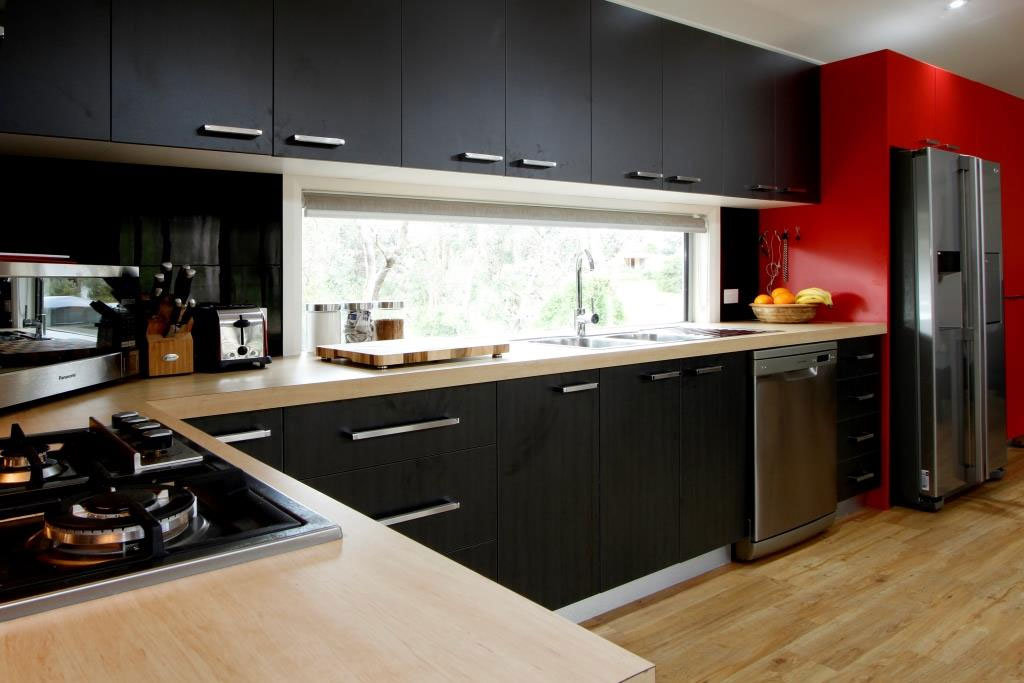 The quality of your kitchen appliances is key, as they will be used daily. Make sure your new home pricing includes appliances from a reputable brand, or you may find yourself paying for costly upgrades sooner than you'd like.
Cabinetry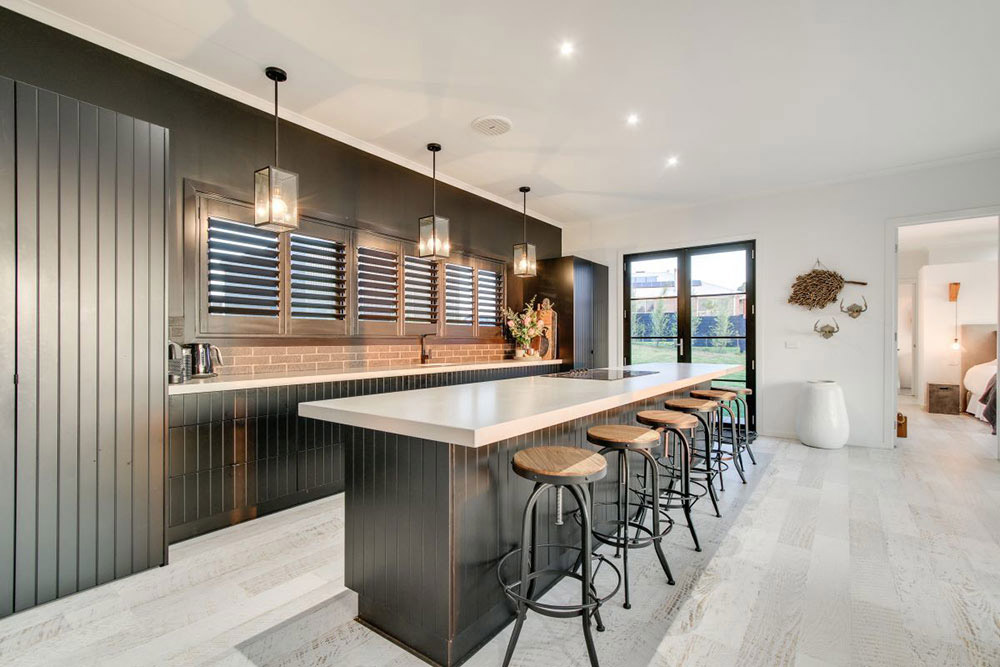 The colour and style of your cabinetry sets the tone for your kitchen design, and it should blend well with the look and feel of your home. There are lots of choices when it comes to colours and finishes, so it's a good idea to do some research before you decide. You can do this by visiting display homes or viewing completed projects online.
During the design process, our colour consultant will go over your available options for cabinetry and handles, and help you find the best fit for your style and tastes.
Tapware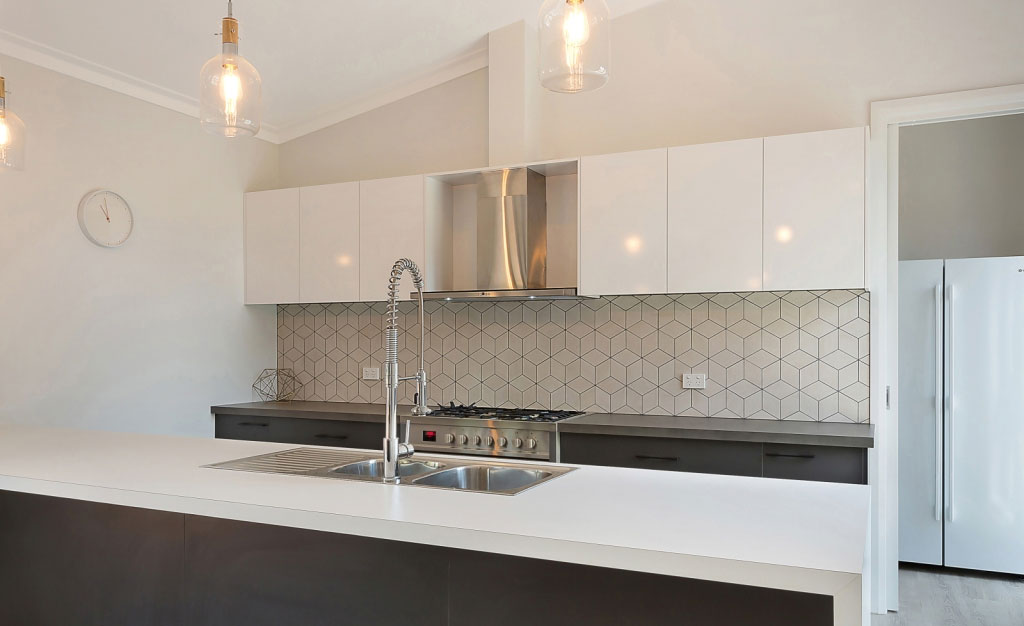 As well as being water-efficient, your tapware should also match your overall design. Think about the colour, size and shape, looking at examples of completed kitchens to source ideas and get a feel for what you like. You may also consider upgrading your tapware to something extra special, as this is an affordable way to add a touch of luxury to your design.
Splashback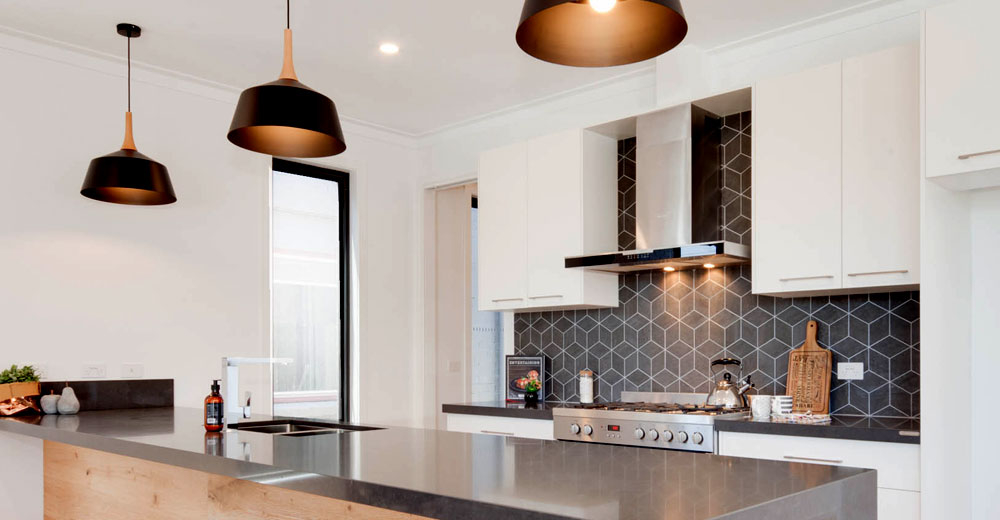 Your splashback tends to draw the eye, and the right choice can really set the tone and tie it all together. Tiled splashbacks are a popular option, and there are lots of choices when it comes to colours and sizes. You may also opt to upgrade to a glass or stone finish.
Lighting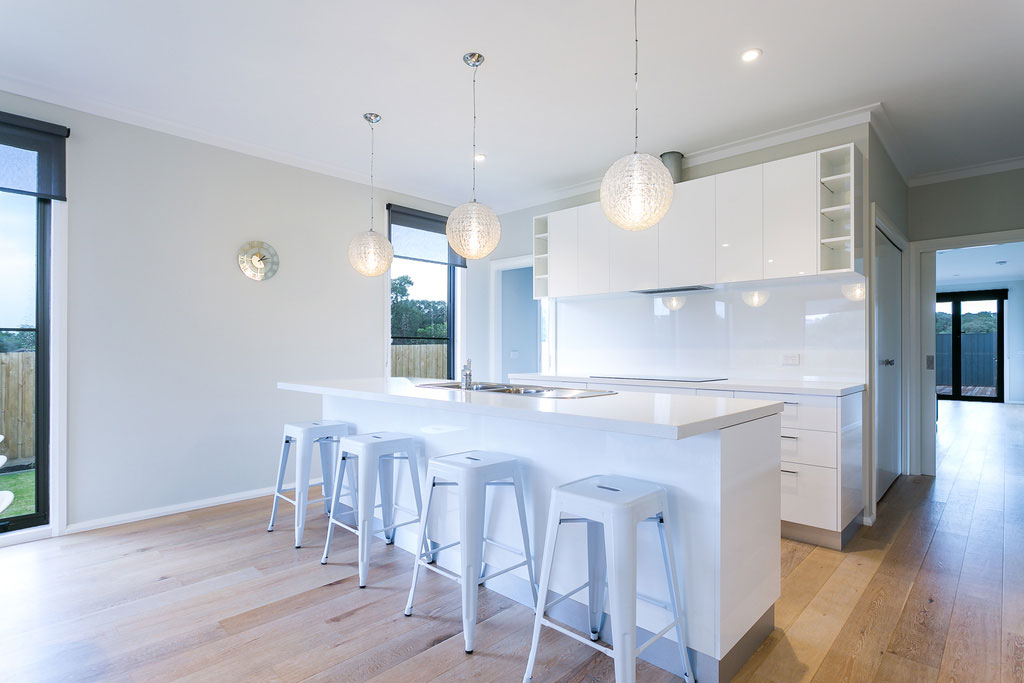 You want your kitchen to be bright and feel spacious, so plenty of light is essential. A combination of ample natural light, plus task lighting over benches and decorative lighting for ambiance is ideal.
A Functional and Stylish Kitchen Makes for a Happy Home
A well-designed kitchen can make the daily task of cooking and preparing meals easier and more efficient. With the right position, layout and a few clever inclusions, you can truly make it the heart of your home.
Over to You
Do you have a question about designing your new kitchen? Or a tip to share? We'd love to hear it – simply post a comment below or contact our team.