Process Focus: Site Work on Modular Homes
October 13, 2017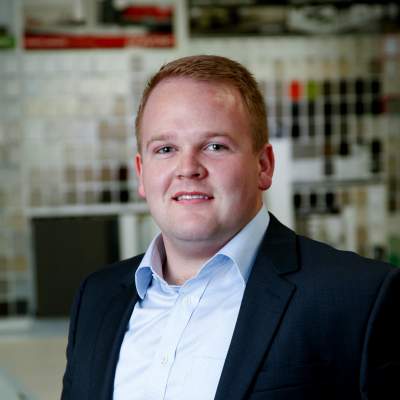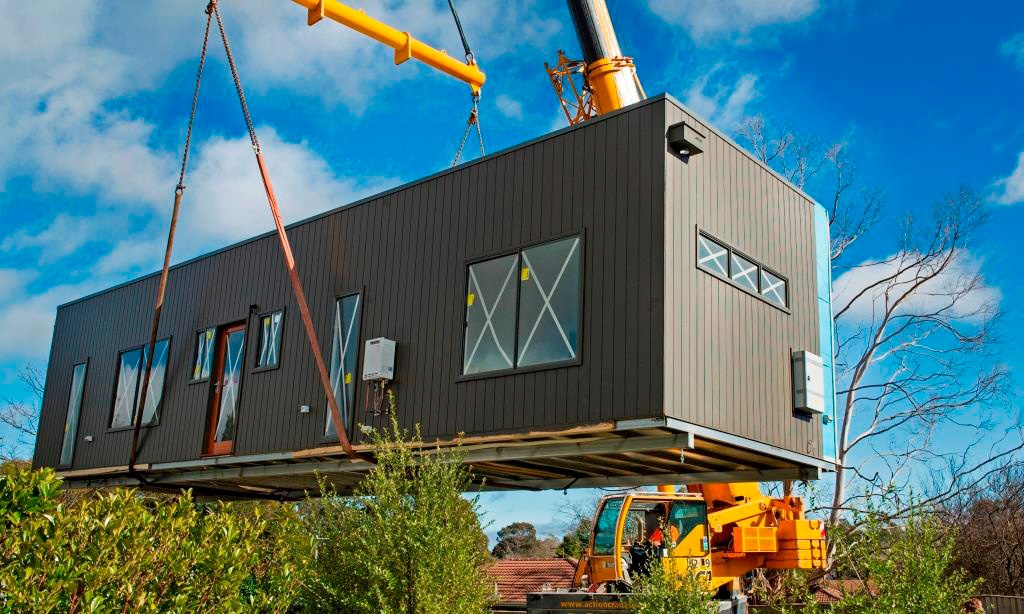 The final article in our Process Focus series looks at the work of our on-site team. This stage of your project includes site preparation, delivery and installation, and all the finishing touches to complete your home so it's ready for handover.
On average, the site work phase takes four weeks to complete, however, like the construction phase, the time it takes varies depending on the individual requirements of the project, and external factors such as weather.
We keep it short by beginning our site preparation while your home is being constructed, which is another way modular homes can be built faster.
Here's an overview of the site work process, week-by-week so you know what to expect.
During Construction Phase
Prior to week one of the site work phase, our on-site team have already been busy working to set-out the house and prepare the footings.
This means everything is ready for installation as soon as your home arrives. The ability to complete site work while construction is taking place shaves weeks off the overall build time.
Week One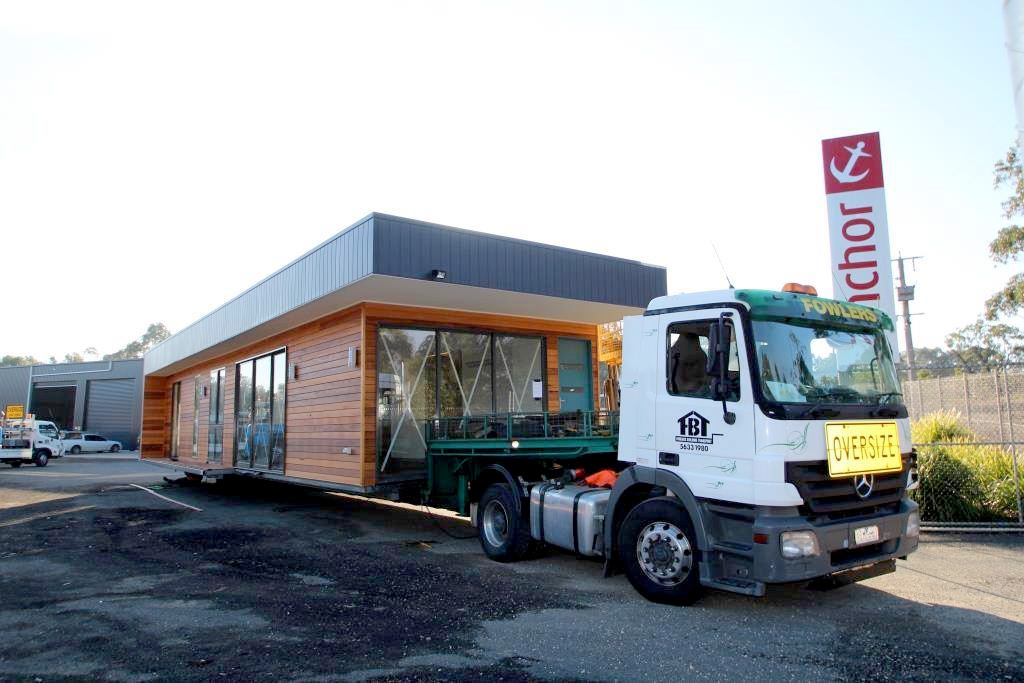 After a day on the road (or sometimes up to three days depending on your location), your new home arrives on site. On the first day, our team installs your home onto the pre-prepared footings, then joins the modules together and adds the flashings so everything is watertight.
During this week, both the plumber and electrician will also be on-site, connecting the services between the house modules as needed.
Week Two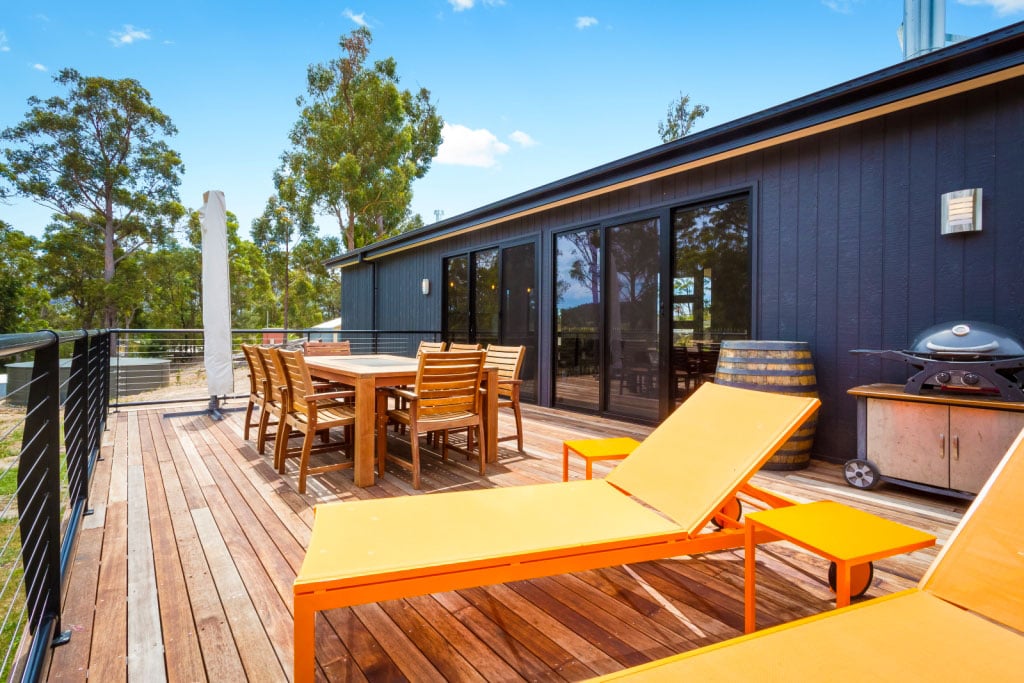 Next, the decks and verandahs are completed. These have generally been pre-fabricated at our construction facility on their own chassis and then delivered to site where they are craned into place and installed. At this time, plasterers will also be working inside on the module joins.
Week Three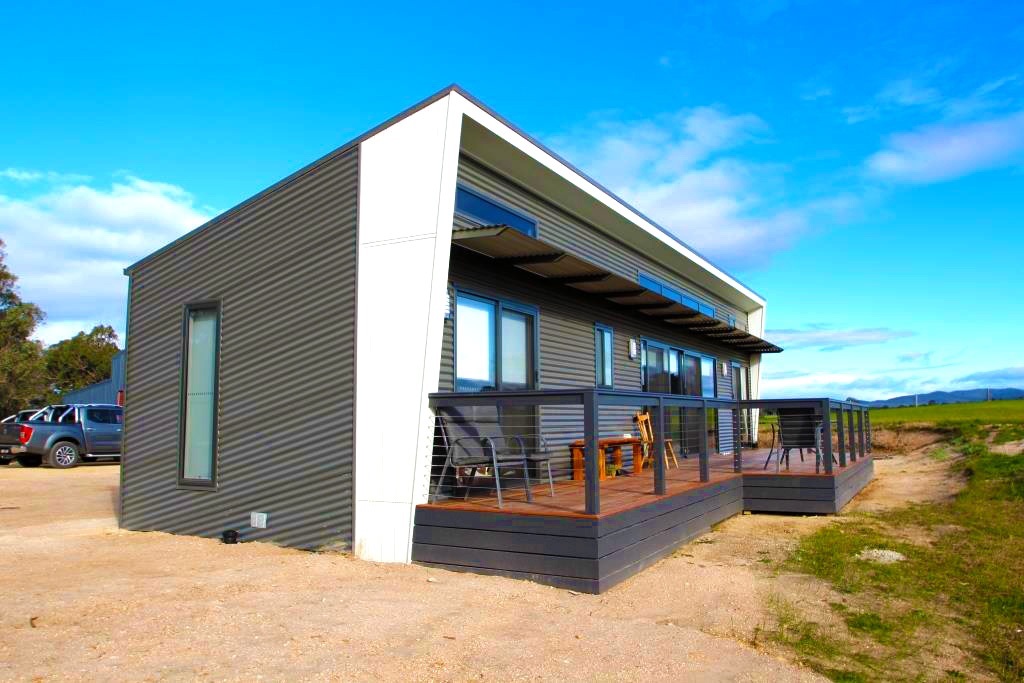 This week, the base boards are fitted to the sub-floor area and downpipes are installed as needed. Rooves are fitted and attached to verandahs if required and all external stairs are completed.
Your house is then connected to available town services and if septic tanks are necessary they'll be installed and connected now.
Internally, the painters are putting the final touches onto the walls and ceilings where the plasterers have been working with your chosen colour scheme.
Week Four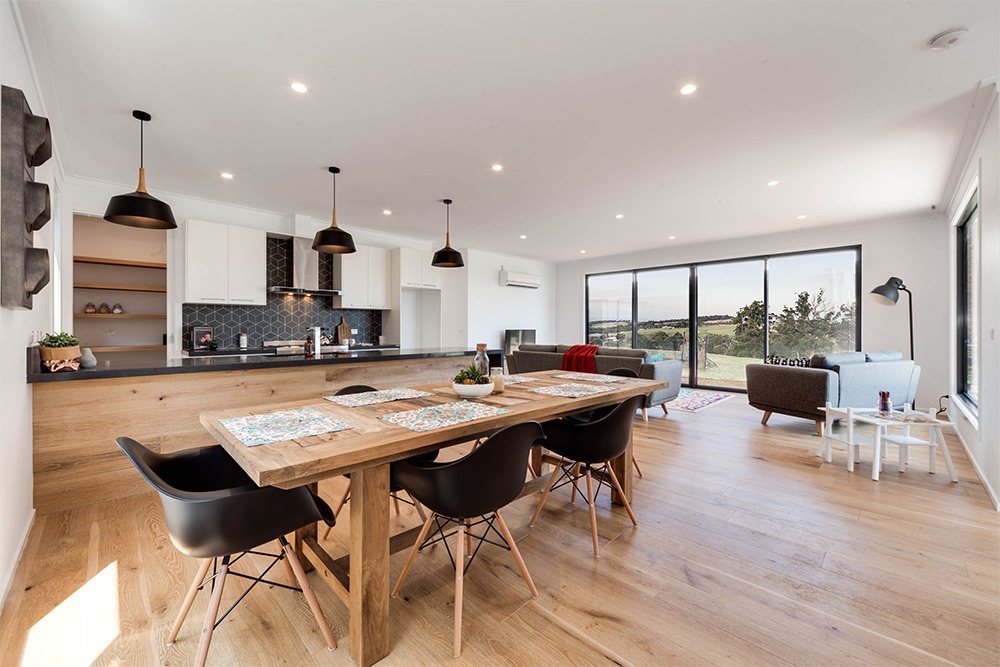 In most cases, the floor coverings are completed at our construction facility, but for some finishes such as timber, they may need to be installed during week four on-site.
When floors are complete, a cleaner comes in to remove any dust and building debris, and ensure everything is spotless – ready for you and your family to move in.
We then complete a pre-handover inspection with the new owners to be sure every room, feature, fitting and appliance is just right. At this point any necessary adjustments are made before the final inspection is completed by the building surveyor.
Once the Occupancy Permit is received, the big day has finally arrived - it's time to handover the keys so you can start moving in!
After Handover
With any new home, whether it's a convention or modular build, there can be small issues that may arise. For peace of mind, we provide support after handover, so if you have any concerns our maintenance team will attend and promptly sort them out.
Final Word on Site Work
The site work phase brings everything together, quickly and efficiently, thanks to an experienced team and a well-oiled process.
The ability to commence site work while construction is happening simultaneously is a big plus, as it takes a few weeks off the overall project time when compared to a conventional build. And as anyone who has waited in anticipation for their new home to be complete, a few weeks makes a huge difference!
From the moment your home arrives on site, our team work hard to finalise every detail to perfection.
This includes the big stuff like decks and floors, the small things like tapware and door handles, and everything in between. The result is, your dream home is ready to be enjoyed right from day one.
Over to You
Have you got a question about the site work phase? Or any stage of a modular build? We'd love to hear from you.