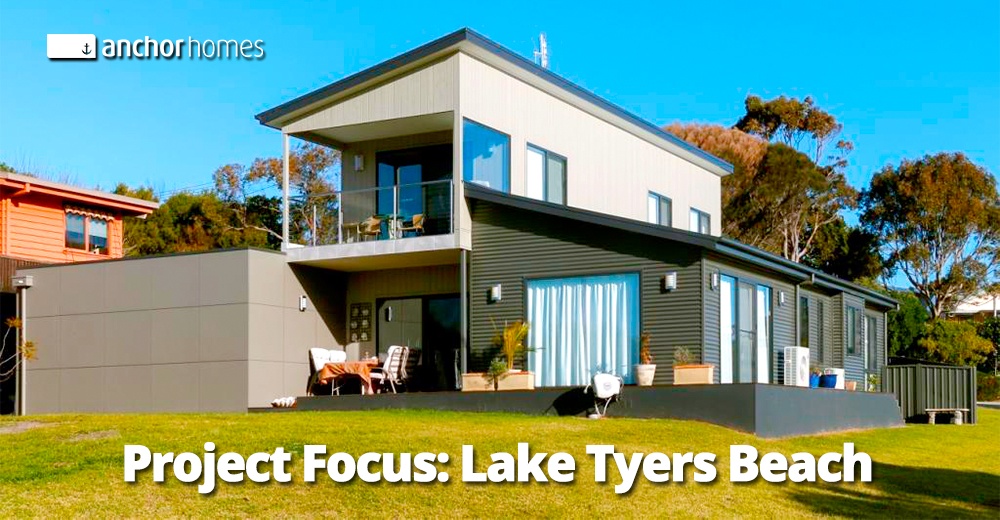 When our clients Phil and Debra decided to make the move from Melbourne to the beautiful Lake Tyers Beach in Gippsland, Victoria, they were looking for a modern and spacious modular home to build by the water.
A modified version of our 3-bedroom Anglesea design was a perfect fit.
Check out the video of the installation below...
Delivered as three modules, the home was installed by our on-site team with the help of a crane, and the optional garage was built on-site.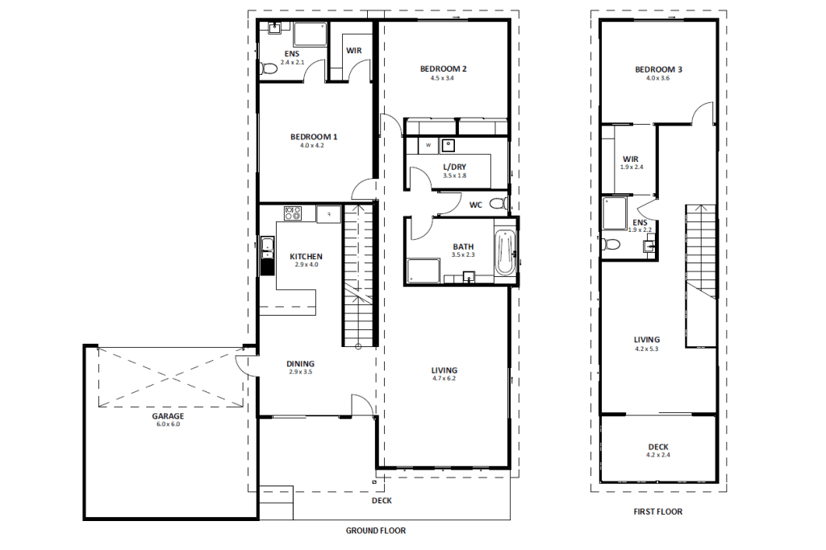 The Floor Plan
With three bedrooms, three bathrooms, and three living areas, the Anglesea is big enough to comfortably accommodate family and friends when they visit for a holiday. The U-shaped kitchen looks out over the dining area, which has direct access to both the large optional garage and the outdoor alfresco.
The kitchen and dining area also flows nicely through to the ground-floor living room. The clever design includes ample shared spaces while still allowing for privacy when needed, which makes it ideal for family gatherings.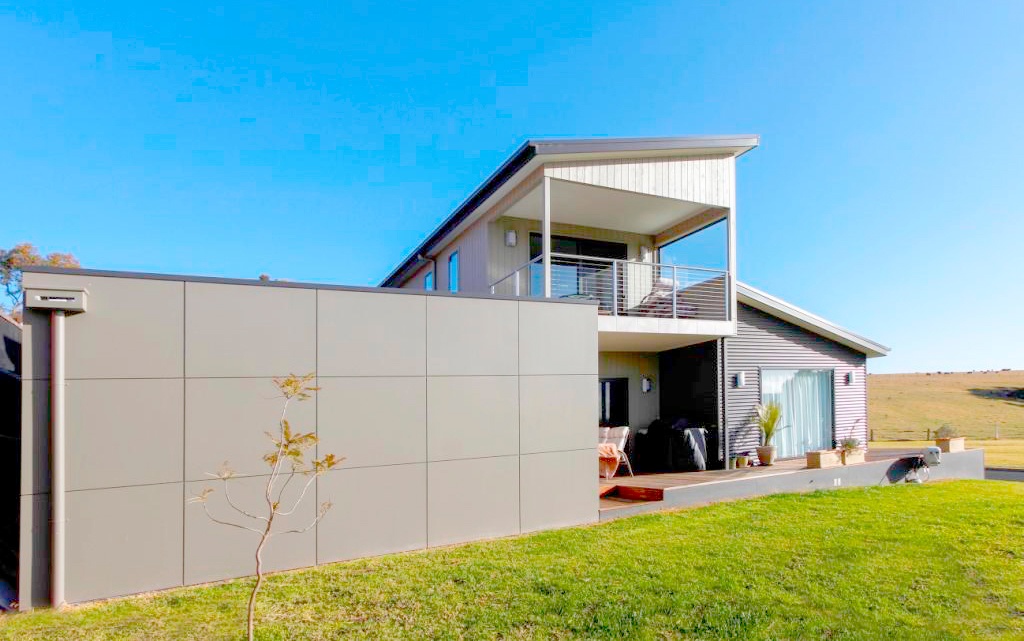 Front View (garage side)
For this project, Phil and Debra chose to customise the design slightly, to make the most of the stunning views across the water. The addition of the optional decking and alfresco means there is plenty of room to relax with a book, or a wine, and enjoy the sun and fresh air.
The upstairs bedroom also includes an elevated and covered deck which is ideally positioned to capture the spectacular outlook.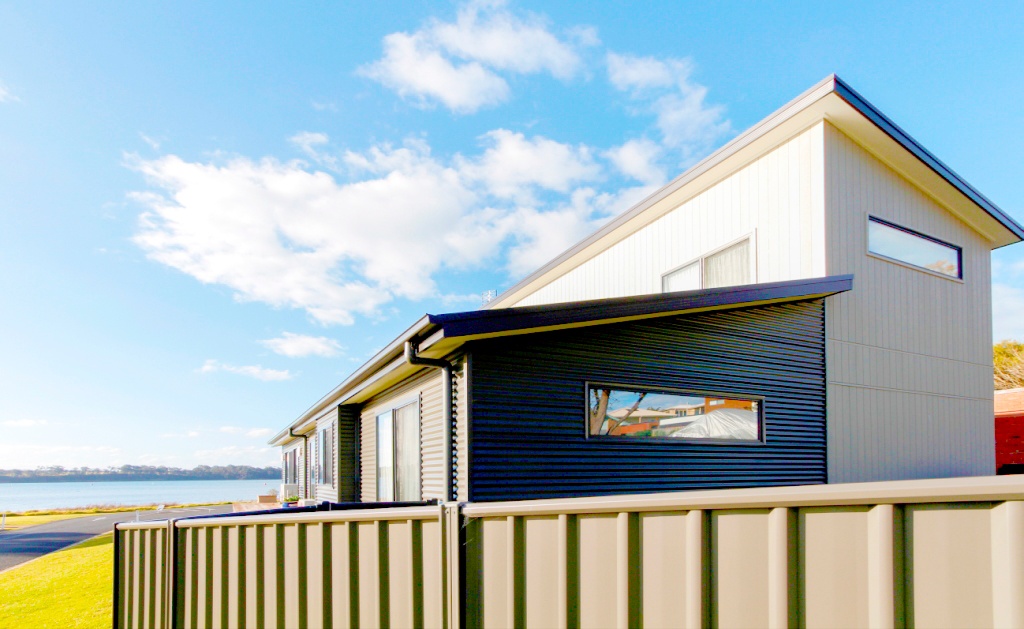 Back View (overlooking Lake Tyers)
The exterior makes great use of a combination of Colorbond and Weathertex cladding which gives it a stylish and distinct finish. The Anglesea's many features, and the beautiful surrounds of Lake Tyers Beach have combined to produce a stunning result – and Phil and Debra couldn't be happier in their new home.
Over to You
Have a question or comment about our Anglesea design or the Lake Tyers project? We'd love to hear from you.

Posted by:
Laurie Raikes
Project Consultant at Anchor Homes