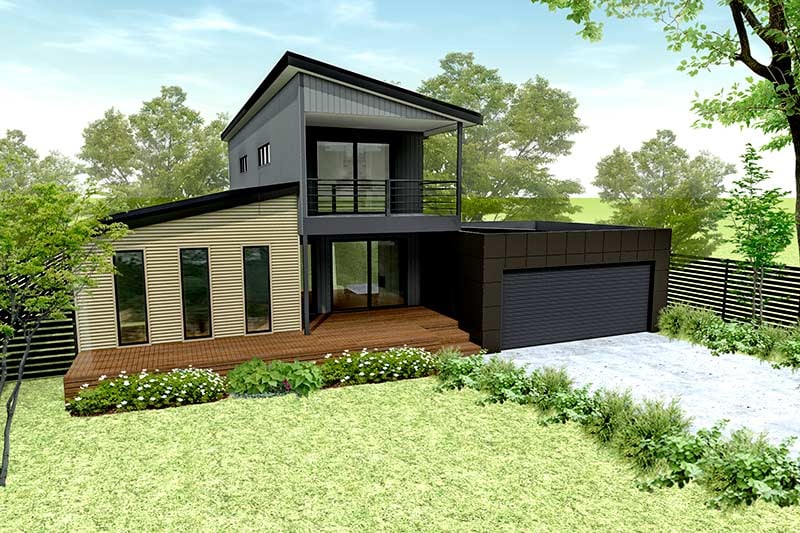 In today's design focus article, we're taking a closer look at the Anglesea. It's two-storey design, features three bedrooms and three bathrooms, so there's plenty of room for growing families. The Anglesea is also a popular choice as a holiday home, or for retiring couples looking for a home big enough to have the whole family stay, as it can comfortably accommodate up to three couples, or multiple family groups.
Here's a snapshot of the highlights.
Exterior Style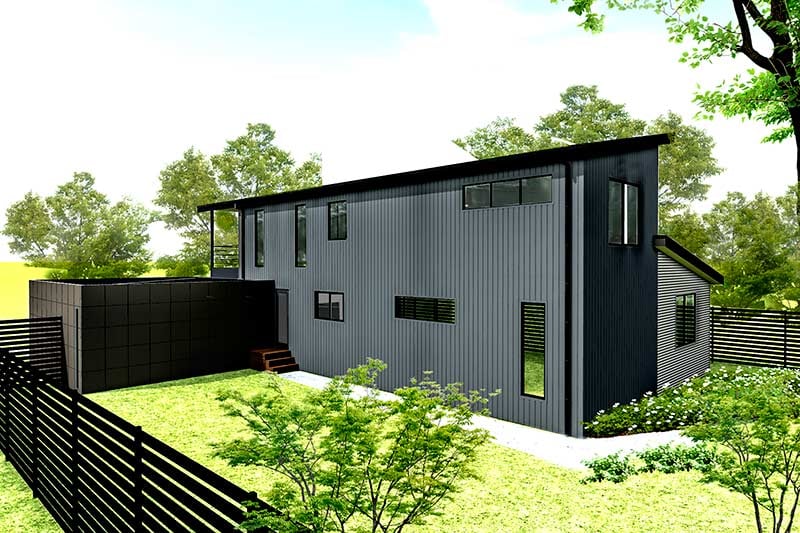 The modern two-storey design looks right at home in a coastal, bush or urban setting. Anchor Homes' iconic split-skillion façade (as shown) makes a stunning architectural statement. The optional front decking gives the home a welcoming feel and the first-floor decking is perfectly situated to admire the local view from up high. Plus, the optional garage looks great, adding plenty of storage space and completing the stylish, modern look.
Living Spaces
With two quite separate living spaces, the Anglesea works especially well as a holiday home or as a permanent home for families with older children. The main living area is situated at the front of the house, and its clever design has it set back a little from the dining and kitchen area. Depending on your activity and needs, it can be used as a separate space, or it can just as easily flow through to the dining, kitchen and front decking, which gives you ample space to entertain.
Sleeping Spaces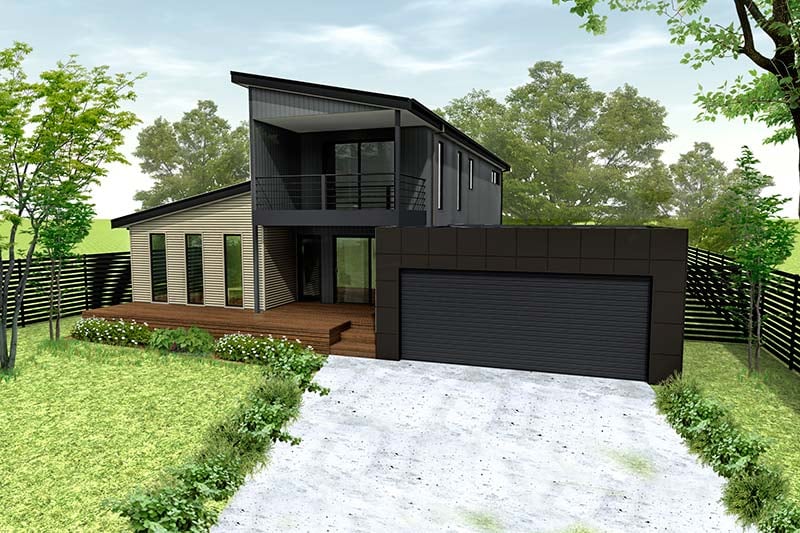 The three bedrooms are all large enough to comfortably fit a queen, or even king, size bed. The master bedroom is located downstairs, next to bedroom 2, and comes complete with a walk-in robe and ensuite. Bedroom 3 is on the first floor and also features a walk-in robe and ensuite, plus a large living area that opens out onto the elevated decking to take in the view.
Functional Spaces
As mentioned, a standout feature of the Anglesea is the three bathrooms, ideal for housing large families or multiple couples holidaying together. The main bathroom is a good size, as is the laundry, and the U-shaped kitchen overlooks the dining area and optional front deck.
Final Word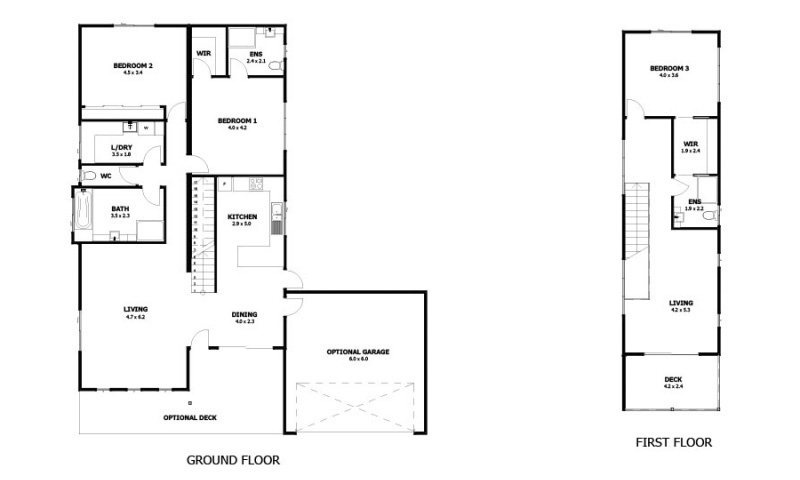 The largest of our three-bedroom homes, and the only one with three bathrooms, the Anglesea's two-storey design makes great use of space. With a base price of $289,340 (at the time of writing), it's a great option if you're looking for a modern and spacious permanent or holiday house.
Over to You
Have a question about the Anglesea, or any of our modular homes? Post a comment below – we'd love to hear from you.

Posted by:
Laurie Raikes
Project Consultant at Anchor Homes