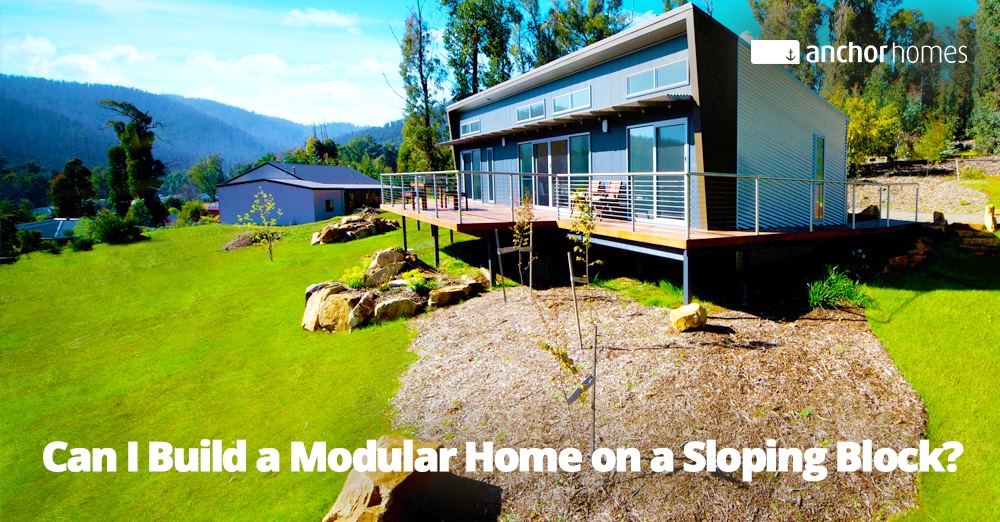 There are many important factors to consider when choosing a block of land to build your new modular home - it's got to be affordable, the right shape and size, and in a top location.
So, you search high and low until you finally find the perfect piece of land that ticks all those boxes and more – only problem is, it's a sloping block. But is this really a deal breaker? Or can you build your modular home on a sloping block?
The short answer is yes. The process is not without its challenges, but when you do it right, the end result can be truly spectacular. Here's what you need to know.