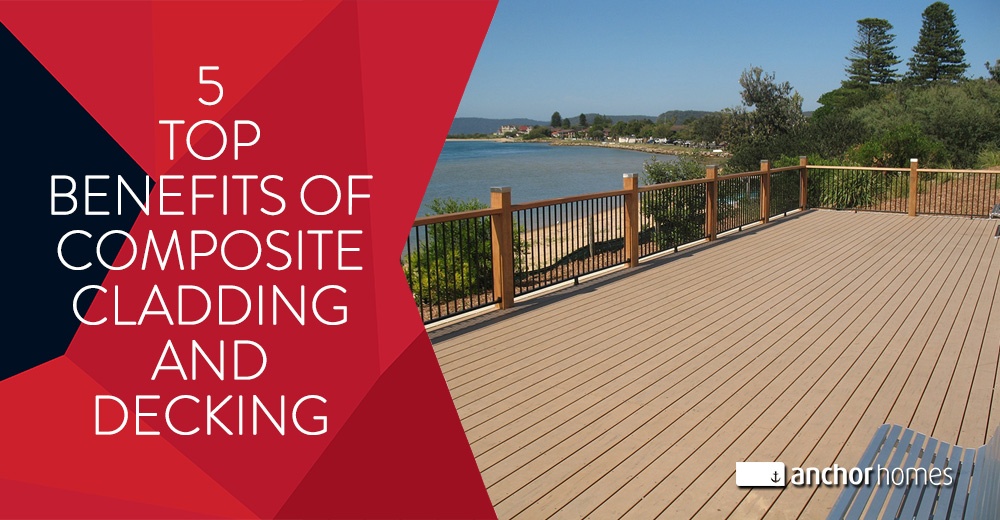 When it comes to choosing the right materials for your cladding and decking, if you're like most people, you want something that looks great, is long lasting and requires little (or no) maintenance.
Composite cladding ticks all these boxes and is an ideal choice for your new home build. It's fast becoming a popular upgrade option with our modular homes, and it's easy to see why. In this article, we'll share 5 top benefits of using composite materials for your cladding and decking.
1. Low Maintenance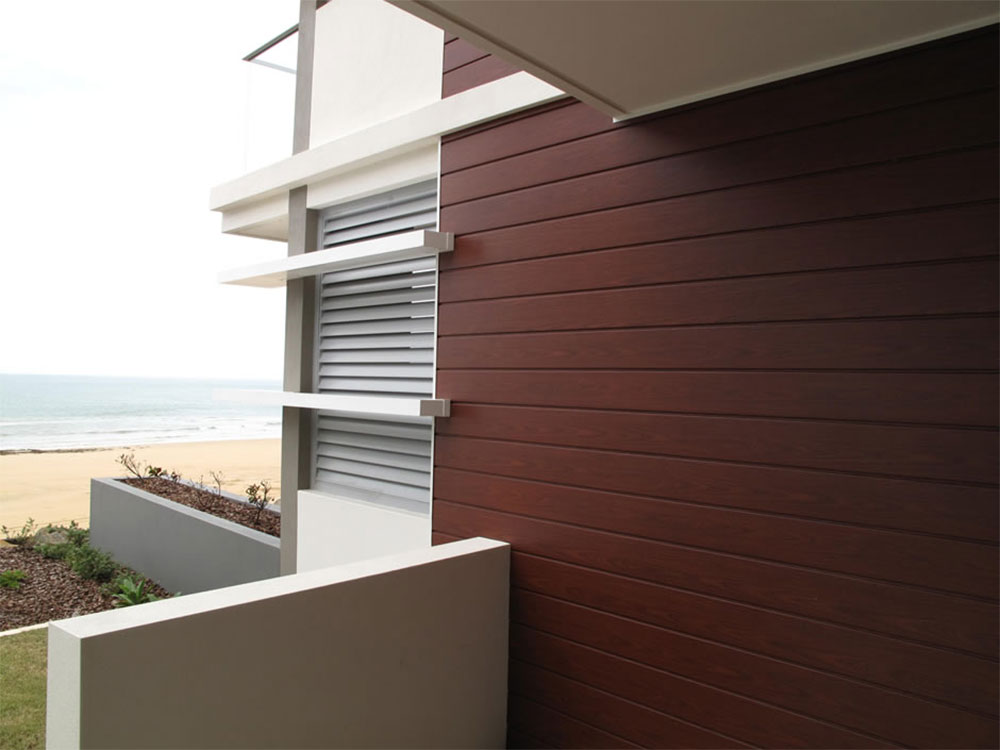 Composite boards are pre-finished which makes them the ideal low-maintenance option for your new home. When you purchase quality composite boards, they'll look great for 25 years plus without the need to spend your weekends hard at work maintaining them.
They won't decay over time, don't require painting or staining and if they get dirty can be easily cleaned with soapy water or a pressure cleaner. When you compare this to the annual painting or staining that timber requires to keep it looking good, composite materials will save you a heap of effort and cost over the years.
2. Eco-friendly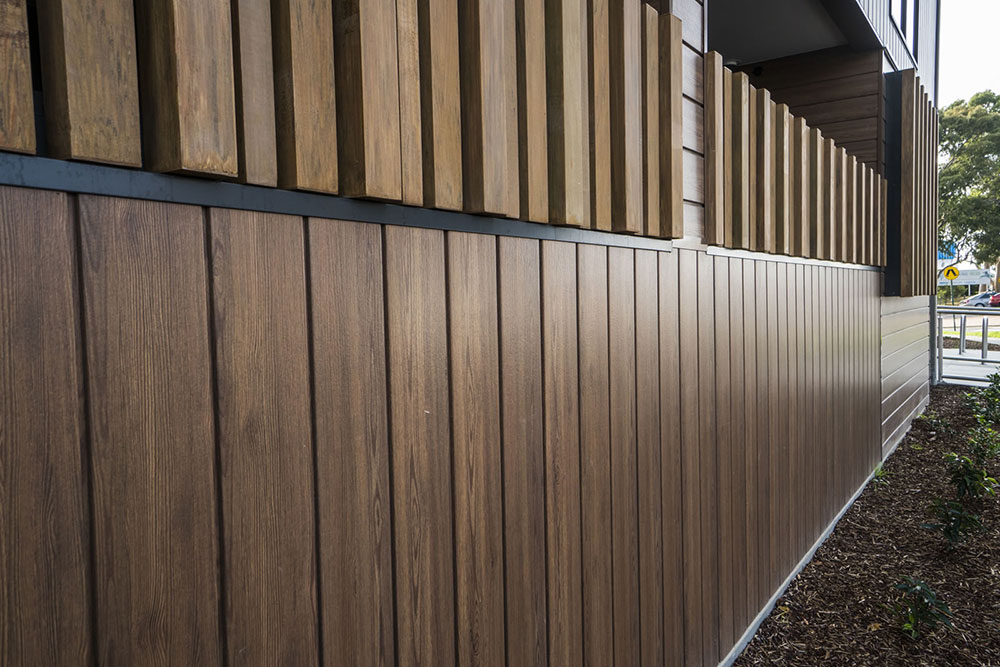 Composite cladding and decking is made up of recycled products including timber fibres and plastics, plus natural minerals and polymer resins. This means there are plenty sustainable options in the market. For example, each linear metre of ModWood decking board contains around 37 recycled plastic milk bottles and two kilograms of reclaimed pine dust!
Composite boards use materials that would otherwise end up in landfills, which avoids the need to deplete our natural resources. Plus, they are also available in set lengths, which further reduces waste and lessens the impact on the environment.
3. Looks Great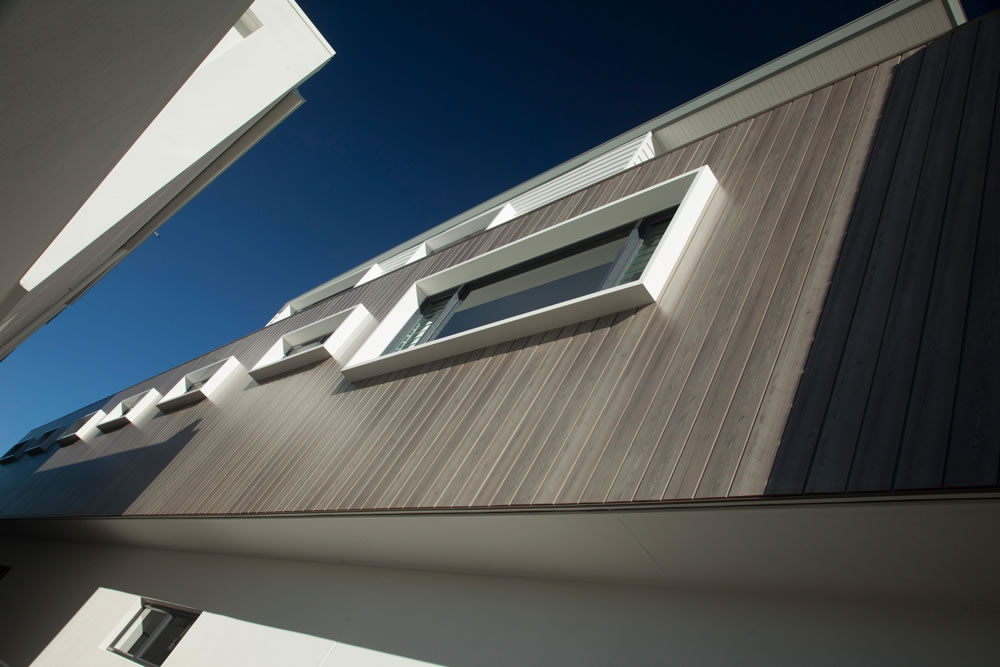 Composite materials are available in a variety of attractive colours and timber grain finishes so you're sure to find the perfect fit for your new home. They can also be screwed using hidden fixes, which creates a clean, neat look.
On top of this, composite boards won't decay over time like timber does. You won't need to worry about warping, splitting or cracking, or dedicate hours over the years to painting, staining and resealing to keep them looking good.
4.

Longer Lasting
Because composite materials are made up of timber and plastic, you get the benefits of both materials. The wood makes your boards stiffer and less likely to crush, while the plastic is resistant to pretty much anything the weather can throw at you. This results in cladding and decking that basically looks after itself. You'll get 25 plus maintenance-free years and a stunning exterior that will be the envy of your neighbours.
5.

High BAL Rating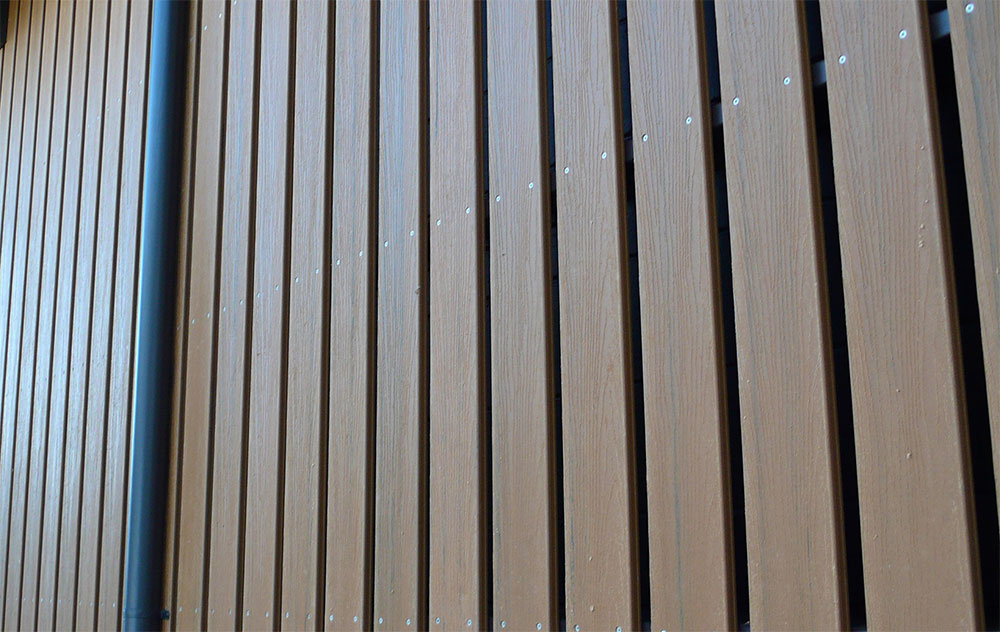 Composite cladding and decking can also be used on homes with higher BAL ratings. For example, Urbanline produces composite cladding that is suitable for construction in projects with a BAL rating up to 29.
When it comes to your decking, ModWood's Flame Shield® includes a fire-retardant additive. It is tested and certified to bushfire attack levels up to and including BAL 40. So, even in high-risk bushfire zones, you can build yourself a stunning deck.
Final Word on Composite Cladding and Decking
When you're building a new modular home, be sure to take some time to compare the pros and cons of timber vs. composite materials for your unique project.
Composite materials may cost a little more up front, but in the longer term, there are significant benefits. These include cost and labour savings over time, and a reduced impact on the environment, which means upgrading to composite cladding and decking can be a smart choice.
Over to You
If you have a question about using composite cladding or decking on your new modular home, we'd love to hear from you!

Posted by:
Laurie Raikes
Project Consultant at Anchor Homes