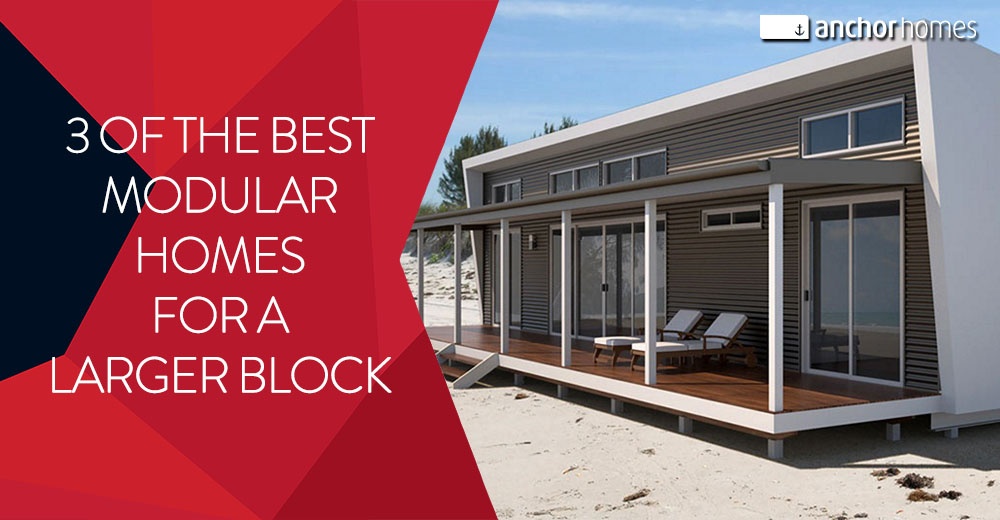 If you're lucky enough to build on a larger block, when it comes to choosing a modular house design, the possibilities are endless. But sometimes having too many choices can be a little overwhelming!
To help you narrow it down to a shortlist of your favourites, we've compiled 3 of our most popular modular house designs for larger blocks.
1. The Marysville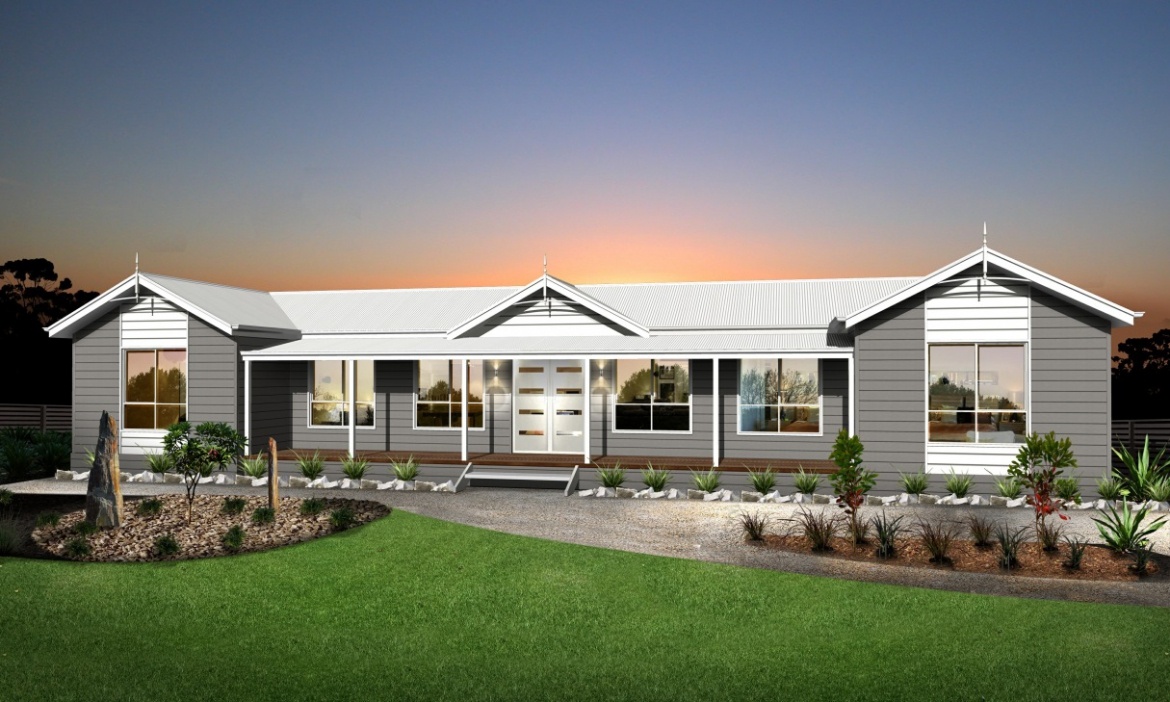 If your building on acreage and looking for an impressive larger home, the Marysville is hard to beat. With its timeless traditional styling and gable facade it looks right at home in any rural setting, and the optional front and back verandahs offer the perfect place to relax and enjoy the serenity.
With four bedrooms plus a study, there is lots of room for large families to spread out and have their own space. Bedroom 1 includes a large walk-in-robe and ensuite and is ideally positioned on the opposite wing to the other bedrooms to provide privacy. The centrally located living zone is a highlight with the open plan shared living space opening out to the large optional back decking. It also features large windows and sliding doors to let the light in and take in the views.
At the front of the house, there is a separate games room and a home theatre room which adds an extra dimension to this beautiful family home. With a base price of $311,000 (at the time of writing), the Marysville offers plenty of value for a larger family home.
2. The Suburban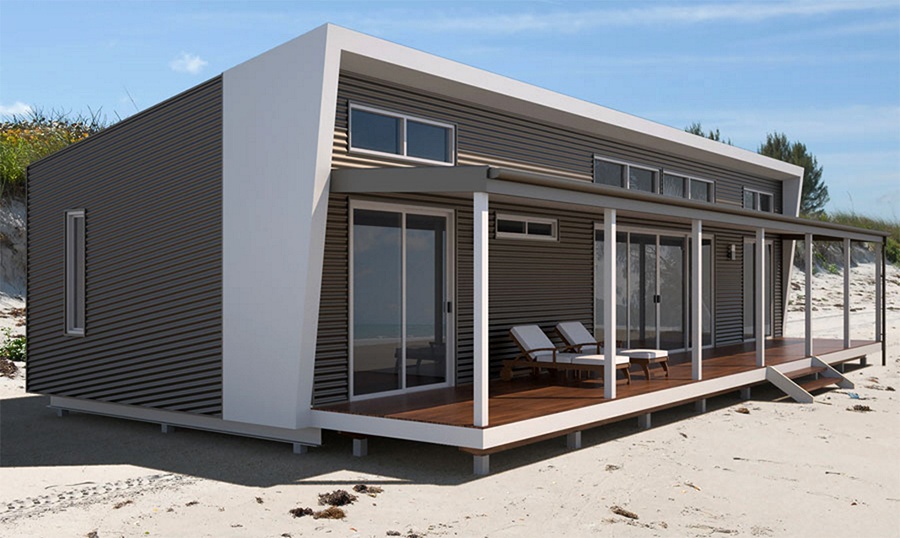 Just because you have a big block, doesn't mean you have to build big –which is why we've included our stunning Suburban design here. If you are living on your own, or are part of a couple or smaller family, choosing a smaller design makes sense. The Suburban has plenty of windows, so you can enjoy the views. It also features a lovely optional front decking, so you can experience the peace and quiet that more space provides.
The clever design includes two bedrooms positioned at either end of the house for privacy. Bedroom 1 is located next to the bathroom for convenience, and both bedrooms have the added benefit of sliding door access to the optional front deck. The central open plan living area has a wonderful sense of space and light thanks to the large windows, sliding door and picture windows. It's the perfect place to relax or entertain indoors or out, no matter what the season.
With a base price of just $148,140 (at the time of writing), it's easy to see why the Suburban is such a popular choice for a holiday house, rural retreat or permanent residence.
3. Your Own Custom Design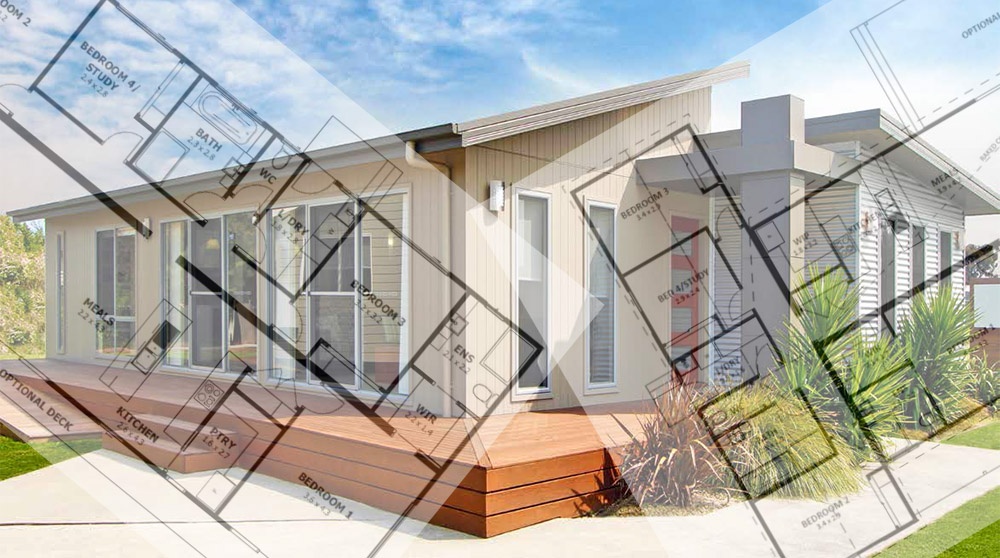 When you have the space of a larger block, another popular option is to custom design your own modular home. You can do this in two ways – by customising an existing floorplan from the standard range, or by working with our designers to create something totally unique. Any of the floorplans from our standard range can be easily changed. You can add or remove features and rooms or flip the layout to suit your block. If you're starting from scratch, our designers will get to the heart of your idea and help you create your dream home, whether you have a detailed sketch or a few magazine cuttings.
When creating a custom design, start by thinking about how you live now and how that might change in the future. Tick off all the practical requirements, such as the number of bedrooms, bathrooms and living zones, then think about how you can position them best in your home. And of course, don't forget your wish list of extras that will make your home truly special.
Final Word on Homes for a Larger Block
There are lots of design possibilities when you build on a larger block, and it can be difficult to narrow it down. When you focus on your family's needs, make the most of the views and don't get too carried away with building a big home for the sake of it, you'll end up with a stunning home that fits your lifestyle and budget perfectly.
Over to You
Do you have a question about choosing a modular home for your larger block? Or maybe you've got some tips to share? We'd love to hear from you!

Posted by:
Laurie Raikes
Project Consultant at Anchor Homes