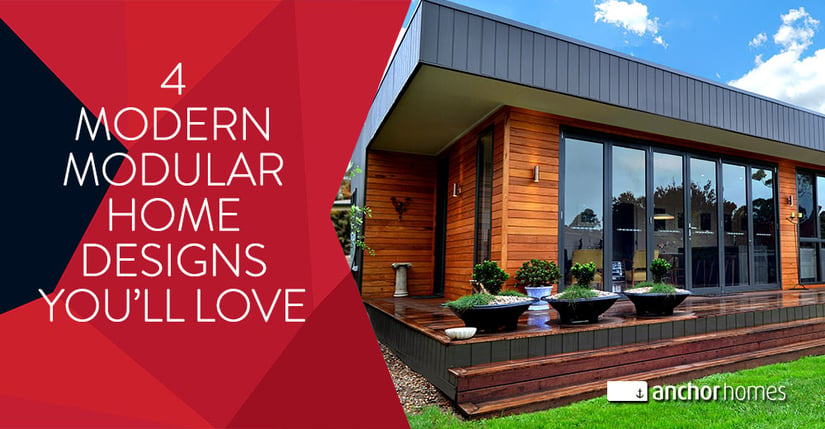 If you love modern house designs, modular homes offer lots of great choices. So, to help you find the perfect design for your block and lifestyle, we've handpicked four of our favourites.
Each have their own unique style and a range of features that offer excellent value. Read on to take a closer look at four modern modular home designs we love (and we think you will too).
1. The Barwon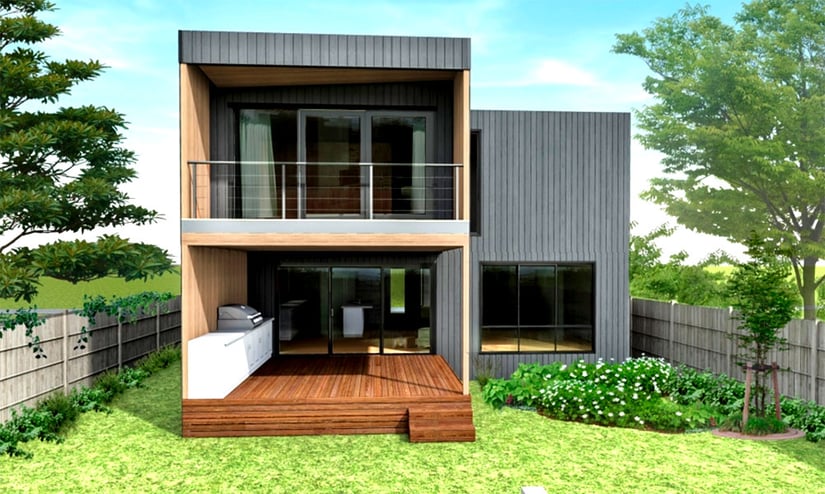 If you're looking for a large and stylish family home, the Barwon is ideal. One of our two-storey modular designs, it makes excellent use of space, with a total size of 244m2. The four bedrooms and two bathrooms, are all located on the first floor which gives you the option of zoning off upstairs through the day to save on heating and cooling costs.
On the ground floor, you'll find the large open-plan living, dining and designer kitchen (complete with walk-in pantry), plus a huge home theatre room. The Cubehaus façade comes as standard and gives the design it's modern and stylish look. The optional two-car garage and large deck are great additions, and blend seamlessly with the stunning exterior. The Barwon has a base price of $393,060 (at the time of writing), which offers large families plenty of value.
2. The Hampton 14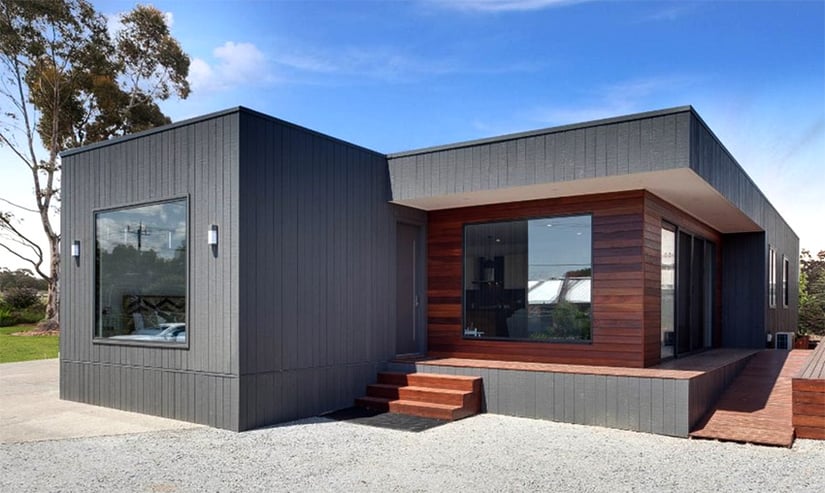 Perfect for a small family residence or holiday home, the three-bedroom Hampton 14 is a compact and affordable modern design. One of its best features is the large, centrally located open-plan living zone. With its square shape and large windows, it looks and feels spacious and avoids the "passage way" feeling that some narrow living rooms can have. It also includes a large sliding door for direct outdoor access to the optional deck.
The kitchen includes plenty of bench space, and a walk-in pantry with ample shelving to keep you organised. The exterior achieves its modern yet natural look through a mix of Weathertex and timber cladding. With a base price of just $217,570 (at the time of writing), it's easy to see why the Hampton 14 is one of our most popular modern family homes.
3. The Jindara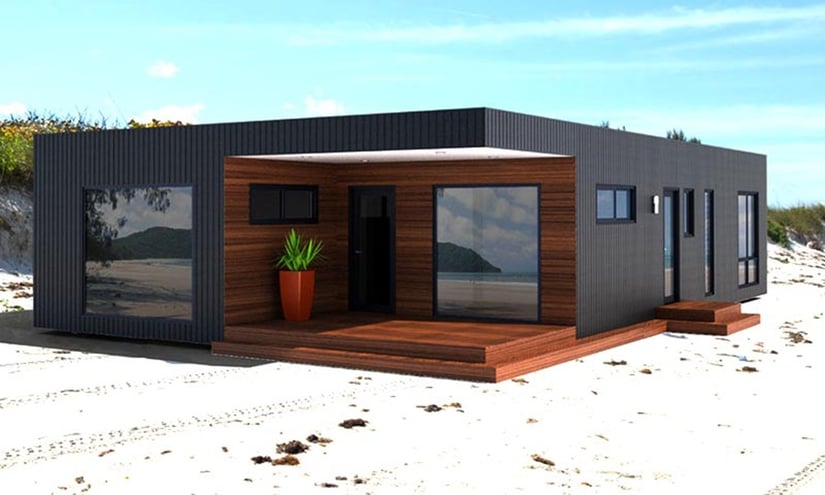 Looking for a stylish holiday house or modern family residence? The Jindara is a stunning and functional three-bedroom modular home with some great features. The design is particularly suited to coastal locations, and also looks right at home in even the trendiest suburbs.
The spacious undercover deck at the entrance comes as standard and gives the home a welcoming and relaxed feel. Bedroom 1 is situated at the front of the home and includes a large picture window, ensuite and built-in robe. Bedrooms 2 and 3 also include built-in robes and are located on either side of the main bathroom. The large open-plan living area is spacious and has the option of adding bi-fold doors which open out onto the 2.6m optional back deck. The Jindara offers excellent value, and comes with a base price of just $204,930 (at the time of writing).
4.

The Tambo
The Tambo is modern, stylish and comfortable, and includes some fantastic features. The optional front deck and bi-fold doors are a popular upgrade option that provides direct access to the outdoor area from both the open plan living space and main bedroom. Plus, the large windows and deck allow you to take in the views from both inside and out.
All three bedrooms are a good size, and bedroom 1 includes a walk-in robe and ensuite. Plus, both the ensuite and main bathroom feature a large 1200mm x 900mm shower which adds a touch of luxury. With a low base price of just $207,310 (at the time of writing), the Tambo is a great option for families or as a beautiful (and affordable) holiday home.
Final Word on Modern Modular Home Designs
There are some fantastic modern modular home designs available, so there's sure to be a floorplan that's a great fit for your unique build. Whether you're looking for a large family home like the Barwon, a compact home like the Hampton 14, or a mid-sized holiday home or permanent residence like the Jindara or Tambo, modular homes are a great choice.
Over to You
Do you have a favourite modern modular design? We'd love you to share!

Posted by:
Laurie Raikes
Project Consultant at Anchor Homes