7 Must-Have Features for Your New Coastal Home
July 27, 2019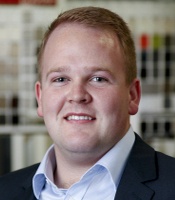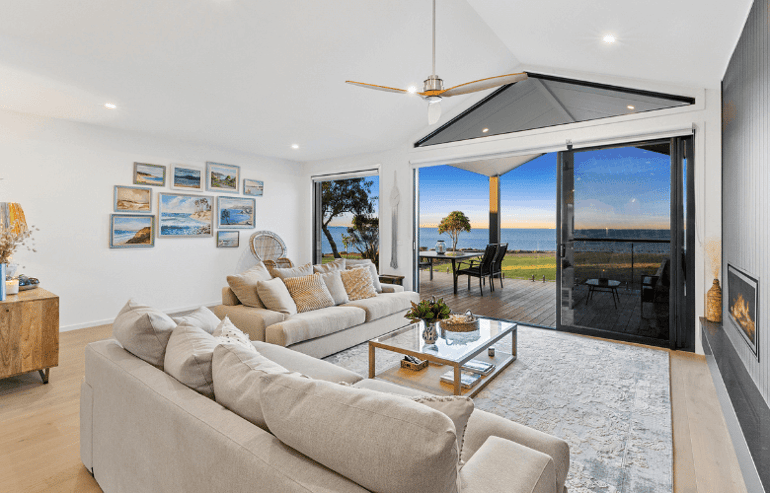 With our abundance of beautiful beaches and stunning coastlines, it's no wonder that so many people are drawn to building a home by the sea. From the spectacular views and sound of the waves to the lifestyle and relaxed pace of living, what's not to love?
If you're planning to build a holiday rental or permanent home on the coast, there are some important design considerations that can maximise the enjoyment of your new home. So, read on to discover the 7 must-have features for your new coastal home.
1) Position to Maximise the View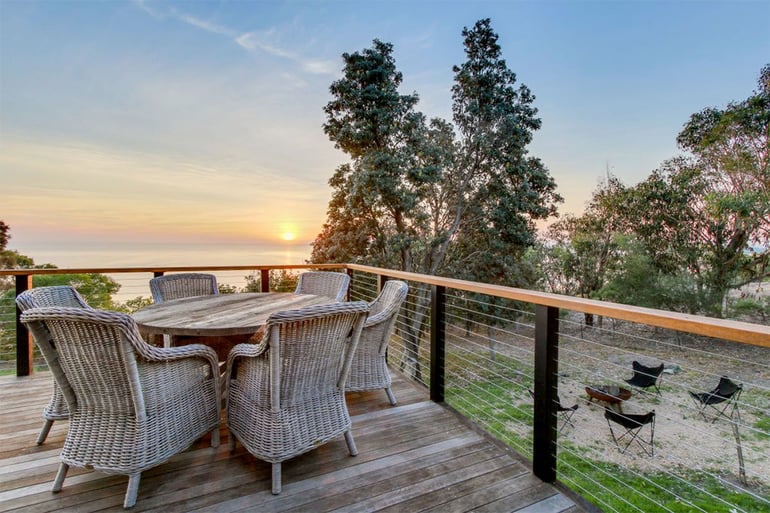 If you're lucky enough to enjoy a view of the water or surrounds from your block, aim to position your home to make the most of it. Think about where you'll gain the most enjoyment from the view, for example, the living zone or master bedroom. A popular option is to capture it from the decking and a spectacular example of this can be seen in our Metung project.
Your builder will guide you on the ideal position of your home during the design phase and can also offer advice on customisations that can enhance your outlook even further.
2) Capture the Light and Sea Breeze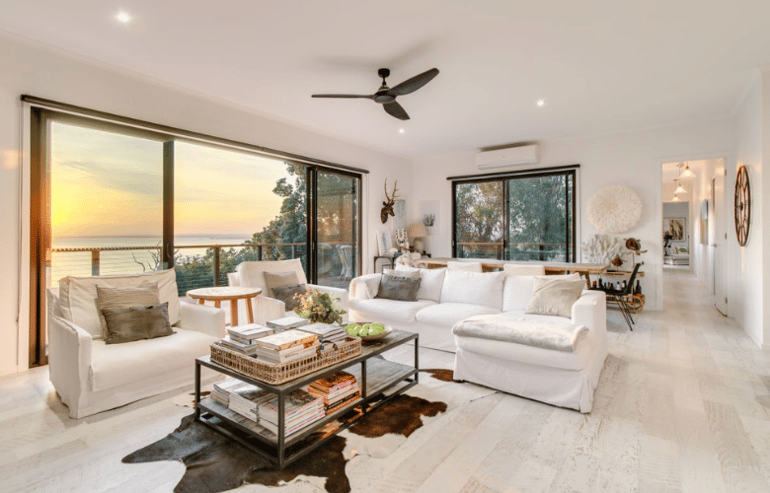 One of the signature design features of beach homes is the light, bright and breezy feel, so make sure you include a few elements to create this vibe.
Choose windows and doors that let in plenty of natural light and can be opened to capture the sea breeze on a hot summer's day. For our Metung Project, our clients opted for large glass sliding doors that lead out to their outdoor area, which is perfect for watching the afternoon sunsets.
Raked ceilings with highlight windows also add to the sense of space and light and are ideal for coastal living, as seen in our Clifton Springs Project.
3) Create an Amazing Outdoor Space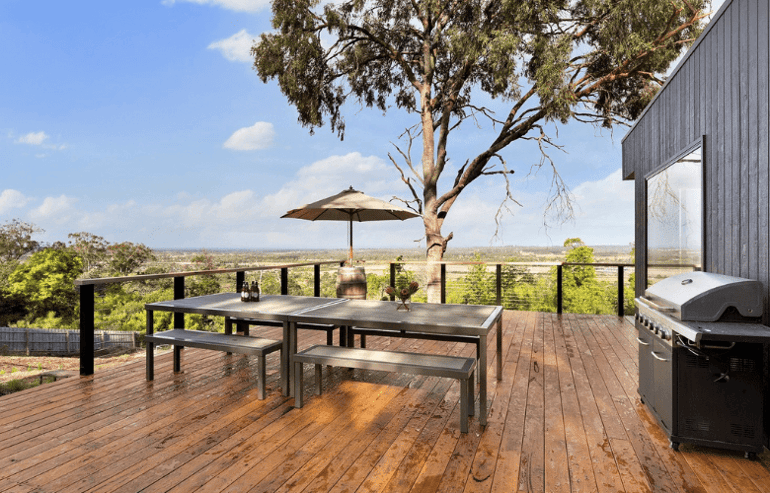 Whether your beach house is your permanent home or holiday retreat you'll need a place outdoors to enjoy the sunny days and balmy nights with family and friends.
Decking is ideal as it allows you to merge the inside and outside spaces and entertain in style. The expansive deck of our Frankston project is a perfect example of this.
4) Low-Maintenance Living is a Must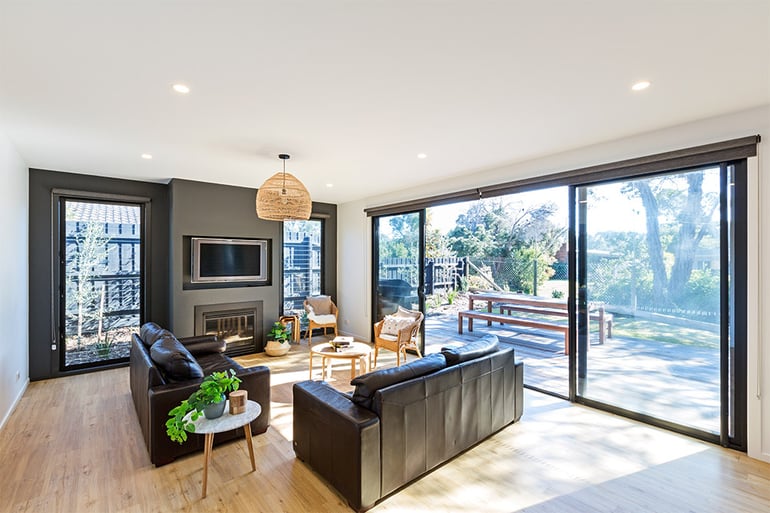 Let's face it, when you are living or holidaying by the beach, you'll want to spend your time near the water rather than tackling an endless to-do list at home. A few smart choices in the design stage can keep the maintenance to a minimum.
Choose low-maintenance options such as easy-care and hard-wearing flooring like vinyl planks to make cleaning up the sand after a day at the beach a breeze. Opt for low-maintenance cladding options that won't require staining or painting such as Weathertex. Add mulch to your garden and choose hardy plants so that weeding and watering is minimised too.
5) Durable Exterior and Materials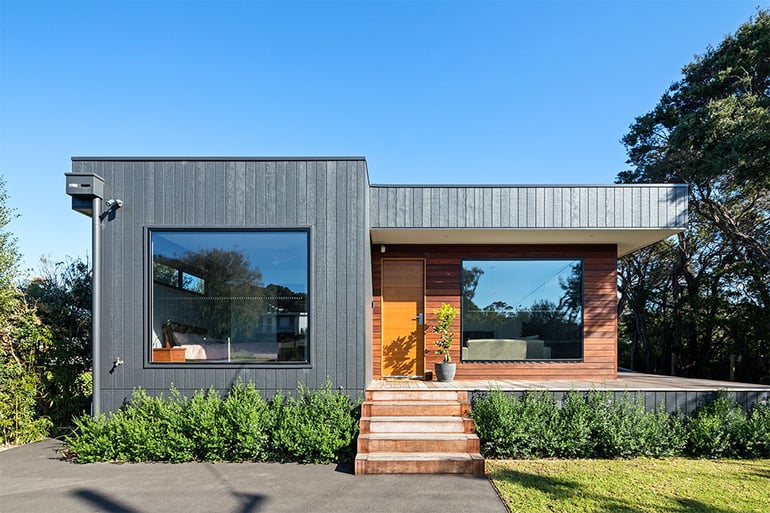 The coastal environment can be harsh, so make sure you choose tough and durable materials for your exterior. When it comes to your cladding, roofing and decking, the right materials will keep your home looking good and help you avoid unnecessary maintenance and expense.
Your builder can offer advice about which materials are best suited to your coastal project during the design phase.
6) Lots of Storage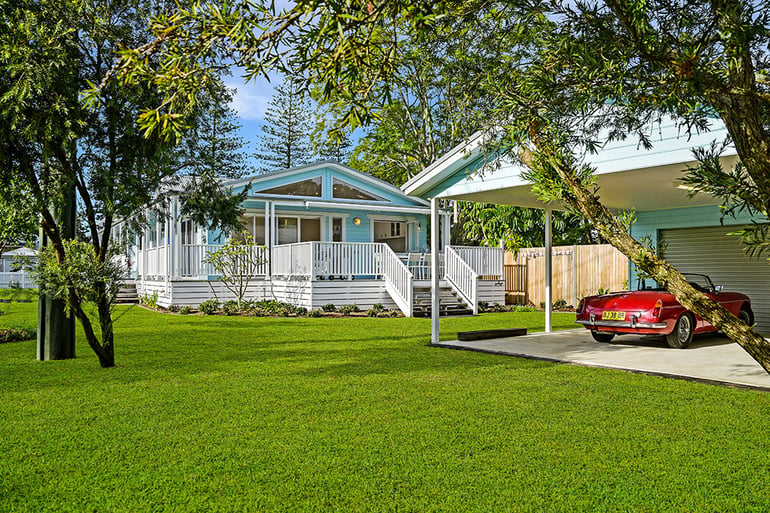 If you live or holiday by the beach, there's a fair chance you'll have plenty of outdoor and water gear to entertain you during the warmer months. Keep this in mind and make sure you have suitable storage space available to keep things organised and out of the weather.
In our Patonga Beach project, our clients included a carport with enclosed storage space at the back, which is a stylish and practical addition to their beautiful home.
7) Plenty of Room for Guests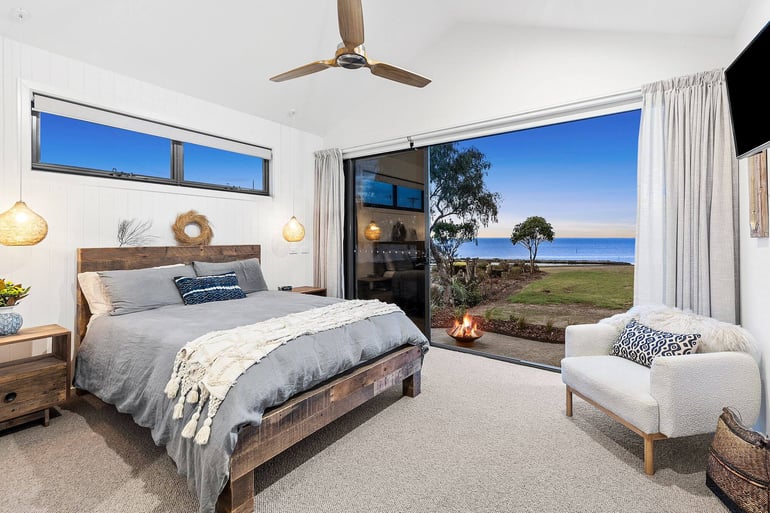 Many people love to visit coastal areas for their stunning natural beauty, the chance to enjoy outdoor activities, and the relaxing atmosphere they offer. As a result, coastal homeowners often find themselves hosting friends and family, or even renting out their property to vacationers.
Including spare rooms in your coastal home can be highly beneficial as they can serve as guest bedrooms, a home office, a hobby room, or even a dedicated space for short-term rentals.
The Right Features Will Make Your Coastal Home Shine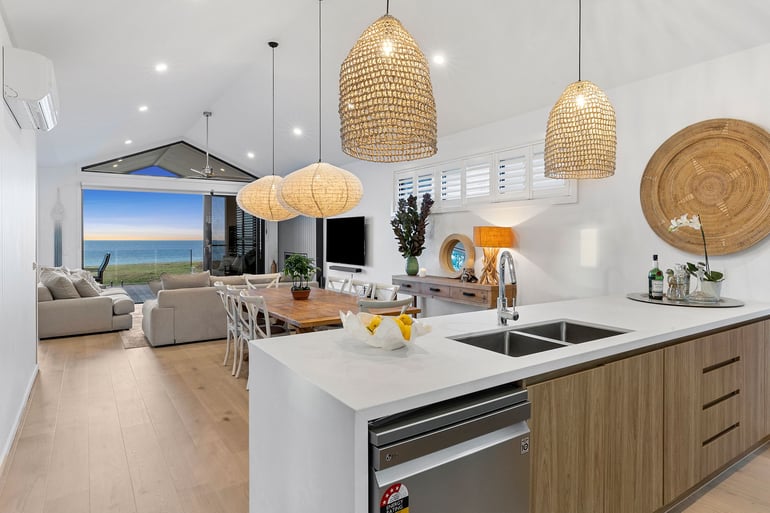 When building a new home, choosing design features that are a good match for your lifestyle is always important. For coastal homes, this means creating a relaxed, easy vibe that fits with the surroundings. And when you make the most of the views, have plenty of space to relax and entertain and keep maintenance to a minimum, you'll do exactly that.
For the Clifton Springs Project, the client chose a variety of natural tones and textures that give off a great beachy look. This includes features like rattan pendant lighting and flooring with a mink grey oak finish.
Over to You
Do you have a question about building your own dream beach house? Or maybe you'd like to share the features you love most in your own coastal home that you've already built? We'd love to hear them – simply post a comment below or get in touch with our team for friendly advice.